Dedicated Server
What is a Dedicated Server?
A dedicated server is a physical server that dedicates all hardware resources to a single client. The customer has access to the entire CPU, RAM, and other machine resources. It means you'll have complete control over the server and maximum performance.
In this case a DEDICATED SERVER is the solution you are looking for, you will be able to benefit from speed, availability and a higher security level.
Do you have high load platforms that require a lot in terms of resources that shared hosting solution cannot handle ?
In this case a DEDICATED SERVER is the solution you are looking for, you will be able to benefit from speed, availability and a higher security level.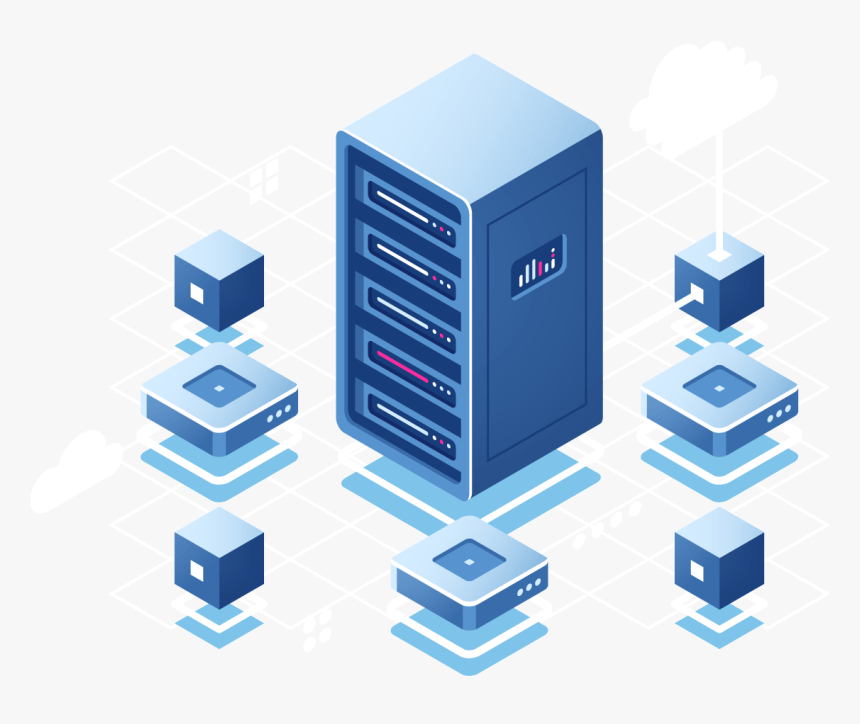 A dedicated server, dedicated server hosting, or managed hosting service is a type of Internet hosting in which the client leases an entire server not shared with anyone else. Dedicated server is a perfect solution to larger computing businesses such as hosting companies and large websites and software applications. Dedicated hosting is the ideal solution for larger businesses and high-traffic websites.
A dedicated server is regarded as one of the most high-performance hosting alternatives.
A dedicated server is similar to an in-house server in functionality, but it is owned, controlled, and managed by the hosting provider. The user/customer connects to the dedicated server remotely through the Internet to conduct a set of server-based services. For example, a dedicated server may run programs and services and provide data storage and backup services. Internally, a dedicated server can host and provide specific services, such as establishing dedicated file or network servers.
Dedicated Server Hosting in Kenya.
Dedicated hosting
is a hosting configuration in which a server is devoted to a single organization or for a single purpose, such as a website. This is in contrast to shared hosting, in which a server acts as a host to multiple clients. A dedicated hosting service is sometimes referred to as a dedicated server and can be set up in-house or externally as a service from within a data center.
A dedicated server offers performance, reliability and the latest server hardware from Dell Server Technology. Dedicated Servers are setup same-day with selected servers setup in under 4 hours. All servers come with a 100% network uptime guarantee. Having a dedicated server will provide your sites with a higher level of security, speed, and uptime. You will have the capability to go far beyond the resource limitations found in a shared hosting environment.You can also install any program you want, reboot at any time and do all manner of thing.
DEDICATED ALPHA
KES 15,000 /Month
Get Started
Perfect dedicated server plan for high level traffic.
4 Cores Single CPU
32GB Memory
(2)HDD or (4)SSD
DDOS Protection
5 IP's and 150TB Transfer
DEDICATED BETA
KES 25,000 /Month
Get Started
Reliable low-cost dedicated server plan for Ecommerce
6 Cores Single CPU
64GB Memory
12GB RAM
(2)HDD or (2)SSD or (2)NVMe
5 IP's and 150TB Bandwidth
DEDICATED GAMMA
KES 32,000 /Month
Get Started
For running multiple ecommerce websites with alot of resources
12 Cores 2 CPU
(4)HDD or (4)SSD
64GB Memory
4HDD or 4SSD
5 IP's and 150TB Bandwidth
Diffrence Between Dedicated Servers and VPS Servers
A VPS (Virtual Private Server)
differs from a dedicated server in a number of ways. Firstly, while both options allow the installation of dedicated operating systems, a VPS will share a server's hardware and resources with other VPSs. This stands in contrast to dedicated server hosting that provides hardware unique to the user. This means that in most cases, a dedicated server can offer superior performance over a VPS since a dedicated server is never limited by resources or shared capacities.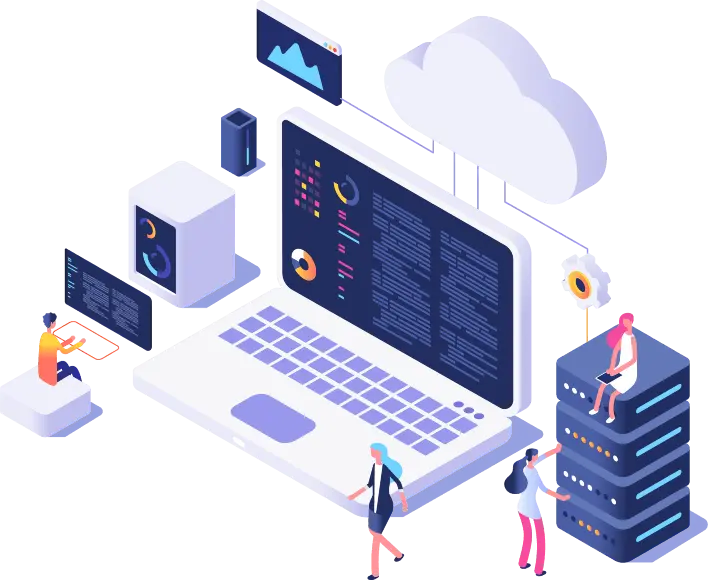 Additionally, a dedicated server differs from a VPS in that it offers administrators greater control over server management and monitoring. A dedicated server is generally aimed at experienced administrators who are looking for higher flexibility, whereas a VPS may offer a less management intensive solution for less experienced admins.
However, the dedicated server hosting options offered by Webscreations Design also include a managed hosting service, where the Webscreations Design experts can also take care of any updates and patches.
All Dedicated Servers Also Include:
5 Dedicated IPv4 IPs
RAID-1 Configuration
Full Root Access
DDOS Protection
24/7/365 Live Support
Unlimited Databases
Fully Redundant Network
Dedicated Server Hosting in Kenya.
A dedicated server brings you the best performance when it comes to website hosting. Webscreations employs latest generation hardware that uses super-fast SSD storage and cutting-edge Intel and AMD processors to provide you with unbeatable speed and reliability.
Webscreations Design also ensures that your dedicated server is extremely secure and easy to manage. Finally, a dedicated server also offers a managed solution where a dedicated team of Webscreations Design experts will take care of your server maintenance for you.