Content marketing is the process of creating, publishing, and promoting content on your website to help increase your website traffic, boost your conversion rate, and improve your SEO.
But, although it's a great tactic for improving your online visibility, coming up with a steady stream of content marketing ideas can be easier said than done. So, here, I'm going to outline how you can keep the content coming.
Consider what kinds of content your audience will share
No matter what kind of content you want to create, it's important that you make it shareable. Shareable content is good for raising awareness of your brand, reaching the right audience, and building up your backlink profile.
But what is a backlink profile? When another authoritative and trustworthy website related to your niche provides you with an inbound link, Google takes it as a vote of confidence in your work and will give you a boost on the search engine results pages (SERPs). So, when you're trying to come up with content marketing ideas, think about what types of content tend to be shareable. Infographics, interactive content, and free tools tend to work well because they are engaging and useful.
Let's explore some examples to give you an idea of what shareable content can look like.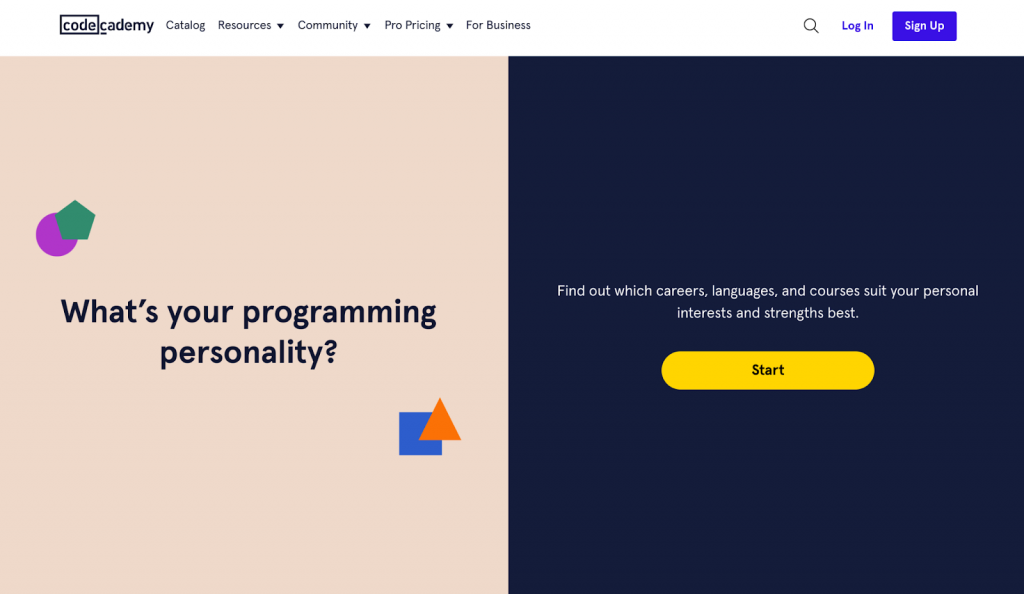 Take a look at how Code Academy, an online coding learning program, creates sharable content with their programmer sorting quiz. They ask a variety of questions to help sort the viewer into a coding program that's right for them. This is sharable among coders, educators, and more — it's a helpful resource for anyone interested in learning to code or attempting to start a new career.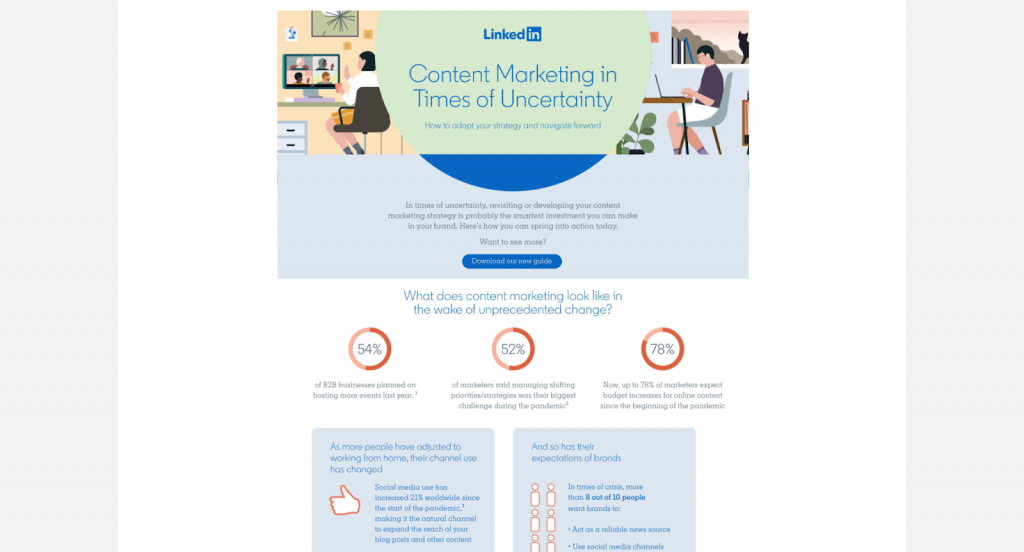 Or, consider how LinkedIn creates shareable content for their blog. For example, they've produced an infographic that shows how content marketing was affected by the Covid-19 pandemic. Infographics are colorful, engaging, and break down information in a way that's easy to understand. Plus, if you choose the right topic, focusing on what people are interested in reading and writing about right now, you can make yours very shareable.
Conduct keyword research for inspiration
Keyword research is a great way to come up with content marketing ideas! If you're familiar with SEO, you might be familiar with keyword research; let's break down how it works.
To start, brainstorm a list of phrases and topics related to your niche or business. Once you have your list, plug a few of these words into a keyword research tool like Google Keyword Planner. You will then be provided with a list of related topics and phrases with their average monthly searches and levels of competitiveness. Implementing these keywords into your content or using them as topic inspiration can majorly help you boost your SEO!
Try to focus on finding and using keywords that have a solid number of monthly searches, but aren't too competitive. The more searches you can target, the more eyes you could get on your content but, if you only focus on keywords that are too competitive, you're unlikely to rank high enough in the SERPs for it to make a difference.
Once you have these keywords, take a look and see what you can do to incorporate them into your content. You can write an entire blog post or create a video based on one of these topics, for instance, or you can use them as guidance for your titles and headers. Both of these strategies will give you an SEO boost.
Address common questions with your content
If your customers have common questions, you could create content that answers them. This will help your audience feel listened to and build trust with them. Be sure to do your research before creating content based on questions.
Start by checking in with your customer service team to see if there are any common inquiries they get. You can also comb through your customer reviews to see if people have common questions about your products or services. Then, it's time to do some more keyword research.
Answer the Public is a great online tool you can use to conduct question keyword research. Remember that list of topics and phrases related to your business or niche you came up with? Pull it back out! Plugging those same phrases into Answer the Public will provide you with a series of questions that people are searching for related to your niche. Let's break down a couple of examples to showcase what I mean.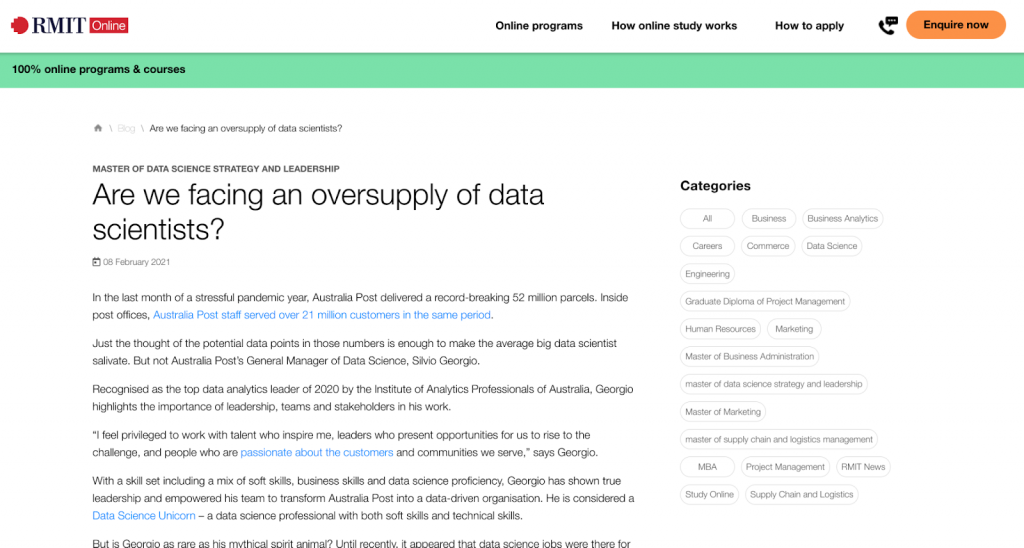 Take a look at how RMIT Online, an online university, answers a relevant customer question in their post on whether we're facing an oversupply of data scientists. This is a common question that anyone interested in becoming a data scientist will have. Because RMIT Online offers a program that helps people to pursue this career path, it's a great question to cover in their content.
To assist in finding the answer, RMIT Online cites relevant LinkedIn data, investigates probabilities and demand for data scientist jobs, and interviews credible sources like Australia Post's General Manager of Data Science, Silvio Georgio.
Systeme.io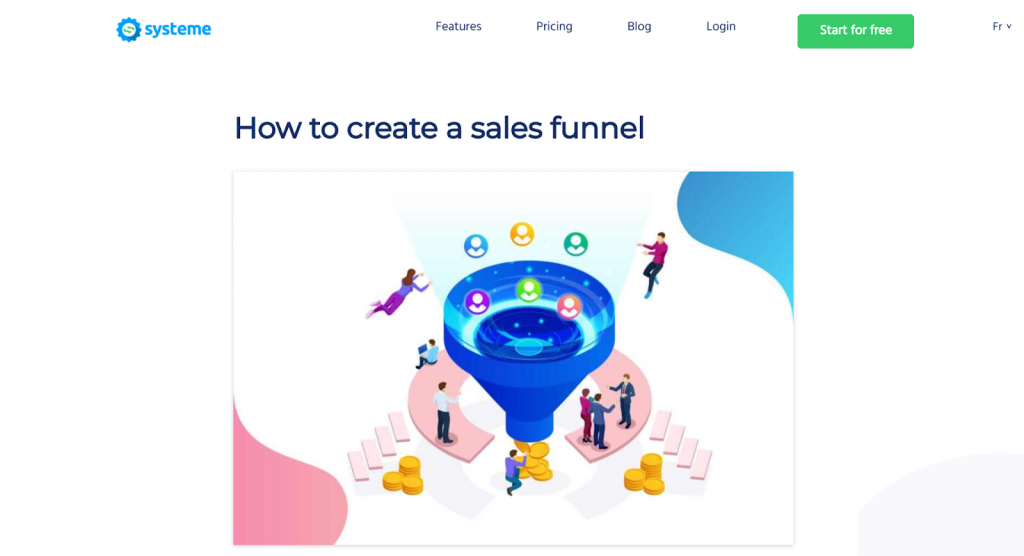 , an online digital marketing platform, does something similar with their article on how to create a sales funnel. Systeme.io's target audience is full of digital marketers and influencers at all levels of expertise. So, this piece of content is going to be very helpful for people who are starting to expand their knowledge; if they enjoy it, they'll likely enjoy their other posts and be curious about their services, too.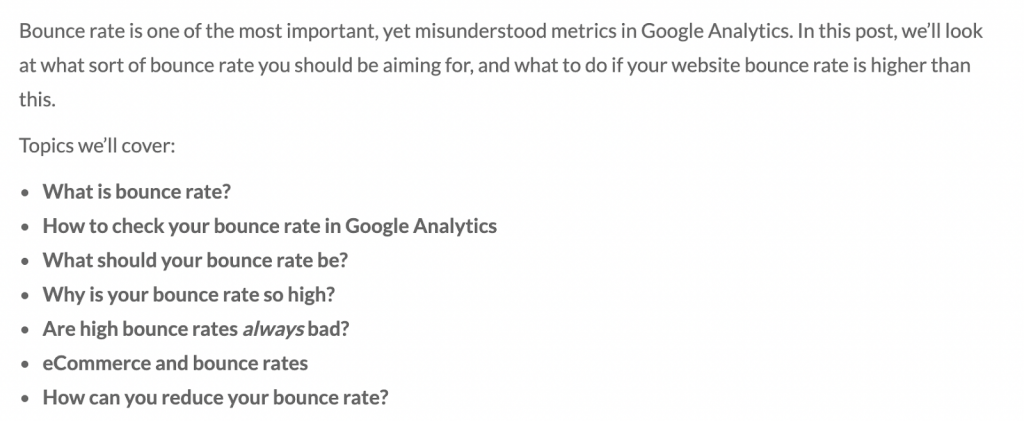 Lastly, let's investigate how Webscreations Design answers customer questions in their article on good website bounce rates. This article is particularly effective because it answers multiple questions on the same topic — this means that it is able to target multiple search queries in just one article, making it super SEO-friendly! Go back to your list you received from Answer the Public and see if you can compile an article based on a series of related questions for the best results.
Look into repurposing your existing content
Different content marketing topics can be explored in a variety of different formats! So, if you're struggling to come up with ideas, take a look at what you've already created and see what's been successful. Then, repurpose it into new content! Not everyone will want to consume every type of content, so doing this can help you reach different members of your audience and build more trust.
For instance, not everyone is going to want to read a long blog post about a certain topic. So, if you have a long blog post that was particularly successful, you could break down the same information into a helpful video. Similarly, if you've conducted a case study for your website, you could sum up the results into a colorful infographic.
Don't worry — Google has confirmed that presenting the same content in different formats doesn't count as duplicate content. It will not hurt your SEO. So, dig through older types of content and figure out what you can repurpose.
Consider what kinds of interactive content will attract your ideal customers
Interactive content can be especially engaging, so it's worth creating and publishing it on your website where appropriate. Think about how you can incorporate calculators, virtual try-ons, quizzes, games, or interactive maps into your website. Retailers might stick to style quizzes or try-ons, for instance, but service providers like accountants, digital marketers, or service providers might be able to come up with free calculators to help their viewers. Let's take a look at some examples for inspiration.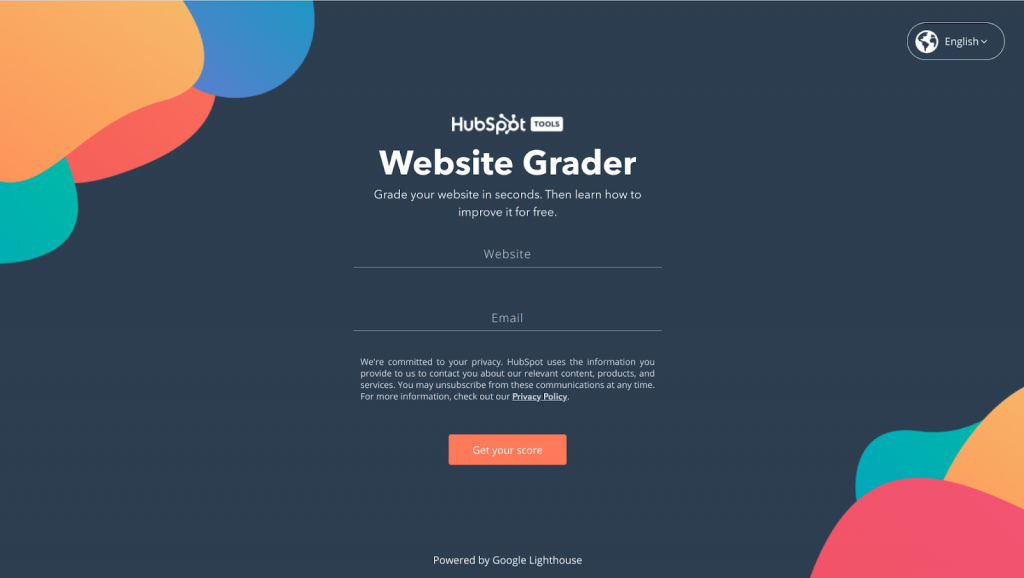 For example, the HubSpot website grader helps attract their ideal customers. HubSpot is a digital marketing company that helps businesses boost their SEO, grow their online presence, and more. The website grader is a free tool that tells a viewer how their website can be improved. After seeing the results, a viewer can contact HubSpot for more assistance or browse through their website for tips, making it a piece of content that's beneficial for both users and the business.
Or, consider how Helix Hearing Care, a hearing aid provider, implements interactive content with their online hearing test. This technology can help website visitors to figure out what, if any, of their products they need. People searching for an online hearing test can stumble upon Helix Hearing Care and find out if they even need hearing aids. This is a great form of content marketing that attracts the appropriate viewers and gets people to buy their products.
Consider whether you could be creating free tools to help your ideal customers, and how you could encourage them to make a purchase with you in the process.
Summary
If you're stumped for content marketing ideas, there are a number of different ways you can come up with more! Our tips can get you started. Let's give a quick breakdown of what we covered. You should focus on:
Creating shareable content
Conducting keyword research
Addressing questions in your content
Repurposing content
Making interactive content
Take a look at your website and start taking notes. It's time to get to work!
—
Author bio & headshot:
Alex Ratynski is the founder of Ratynski Digital, an online marketing consultancy that focuses on helping small and medium-sized businesses achieve their goals. He set up his company after working as a local SEO director for a dental marketing agency, where he helped to turn clients' ventures into thriving multi-million dollar businesses. He spends most hours strategizing SEO for his clients.